Lucky 7 Spirits brings together a complex mix of qualities; each flavor highlighting our unique tone of voice. We are classy, confident and curious. We always tip our hats, invite the outsider to join our table and embrace the notion that life is a precious gift. We are quirky, fun and relaxed yet we know our stuff, inside and out. We are professionals, connoisseurs, fanatics, friends and ultimately family. We love good bourbon, good people and good times.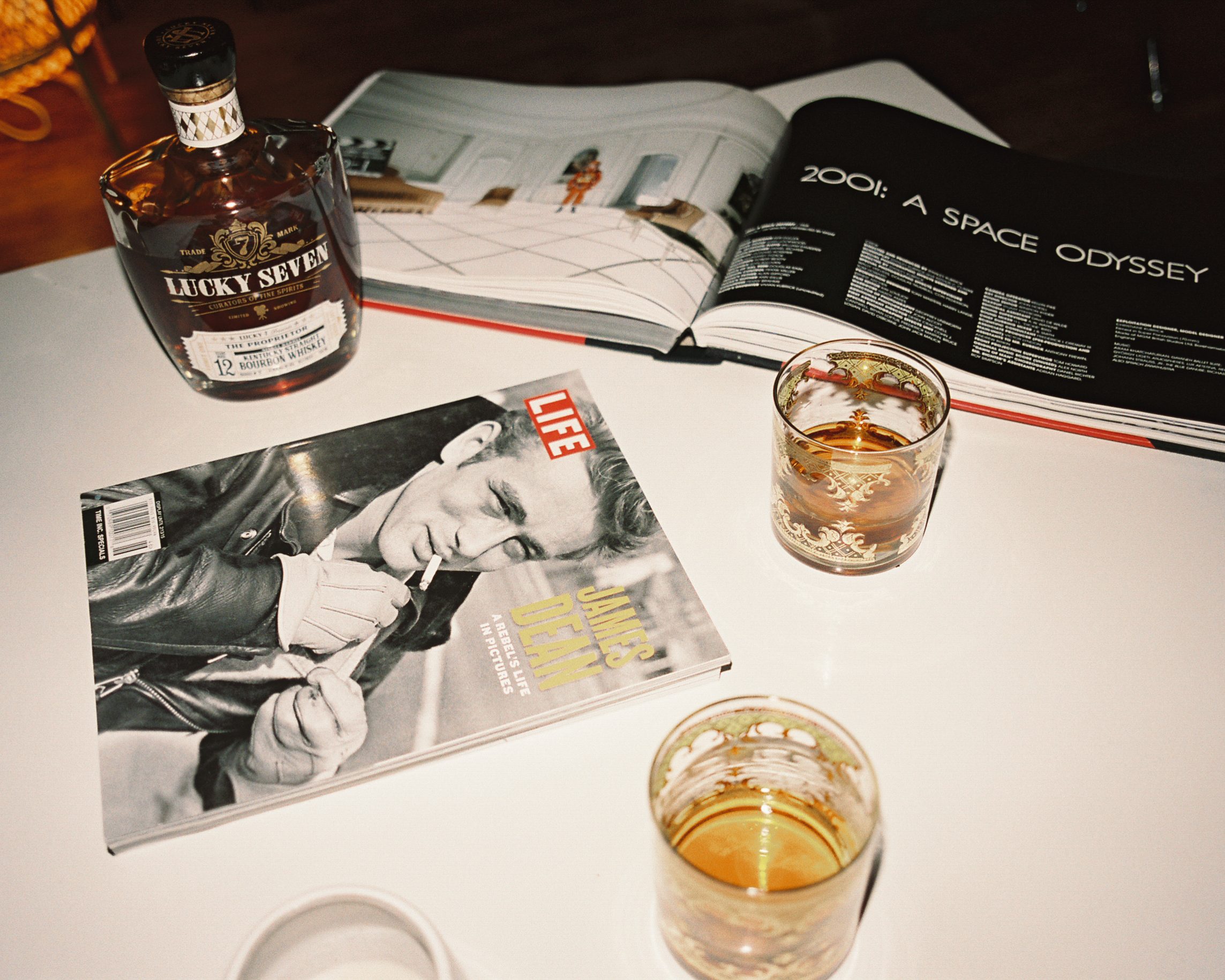 Co-founders Michael Lahalih and John Pals have been best friends since their college years and share a common bond of bourbon and cinema. In fact, the Lucky 7 namesake is derived from the infamous Stage 7 in Hollywood, CA, where some of the greatest movies in cinema history were filmed. The warehouse-sized stage produced so many award-winning films that the industry started calling it "Lucky Stage 7."
Be it luck,




or be it magic
(or maybe a bit of both) – finding a bourbon as delicious as Lucky 7, well… that's worth celebrating. We are but Curators of Fine Spirits, carefully sourcing and then meticulously blending only the rarest bourbons. Nothing is going in to a bottle of Lucky 7 unless it is of the finest spirits you could find. And it is with great pride that Michael and John offer these unique, limited-edition releases. Cheers!
BROWSE COLLECTION